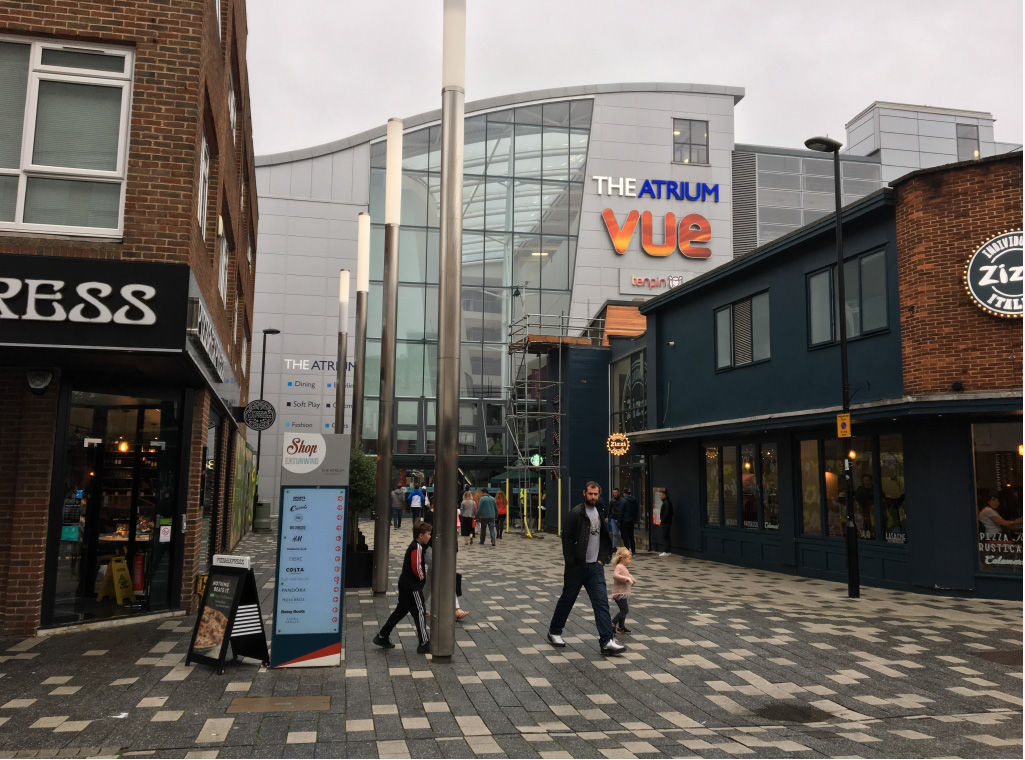 Leaflet distribution to Camberley, Surrey / GU15
Leaflet distribution to Camberley, Surrey / Gu15.
The Extra Mile Leaflet Distribution are the premier leaflet delivery specialists for Camberley, Surrey. We are committed to providing an excellent all-round service you can trust- built on honesty and reliability- with the highest standards of delivery and customer-service, to help you achieve the greatest success from your leaflet campaigns.
We are based in the local town of Farnborough, and regularly delivering leaflets to Camberley. Over this time, we have gained an extensive practical knowledge of the area, and been lucky enough to help many quality local businesses and organisations grow and succeed locally.
Our knowledge of the area- including its roads, demographics and 'numbers'- helps us to plan and complete deliveries as quickly and efficiently as possible, and allows us to offer you insights and advice to assist your campaign.
Information about Camberley Town
Camberley is an affluent town in Surrey, England, 30 miles southwest of Central London, between the M3 and M4 motorways. The town is in the far west of the county, adjacent to the boundaries of Hampshire's Hart district and Berkshire's Bracknell Forest district, the boundaries intersect on the western edge of the town where all three counties converge on the A30 national route. It is the main town in the borough of Surrey Heath. Camberley's suburbs include Crawley Hill, Yorktown, Diamond Ridge, Heatherside, and Old Dean.
The town as it now stands has its roots in the building of The Royal Military College, which later became the Royal Military Academy, Sandhurst, in 1812.
The smaller town of Frimley, being so close to Camberley, is often regarded as part of the town, although the two are, for the most part, separated by the M3 motorway. Frimley has its own town centre, a major regional hospital (Frimley Park) and extensive suburban areas. In the 19th century, Yorktown and Camberley were in the ecclesiastical parish of Frimley.
The neighbouring town of Blackwater, to the west, is also considered by some to be a suburb of Camberley, although it is in the Hart District of Hampshire and has its own town council (together with Hawley). The same could be said for Sandhurst which is home of "The Meadows" retail park which is in the Bracknell Forest borough of Berkshire. The Royal Military Academy Sandhurst is located in Camberley, despite the name suggesting otherwise.
Please note that if you are considering targeting areas local to Camberley, that we also deliver to the local villages of Frimley, Frimley Green, Mytchett, Ash Vale, Ash, Sandhurst, Blackwater, Crowthorne, Yateley; plus much else of Surrey & Hampshire- and we are here to help and offer advice about these areas also.
Camberley post codes and demographic information
Camberley post codes and suburbs
Post code, Suburb Properties
Gu15 2 / Central 3,750

Gu15 3 / North 2,750

Gu15 4 / North East 2,750
Total properties in Gu15 13,000
Number of properties in Camberley post codes
Property Types in Camberley
Property Tenure in Camberley